Important Question: How Can You Get The Most Out Of Mobile Massage?
Mobile massage gain in popularity due to numerous reasons – being in comfort of your home or office is one of the greatest asset of this service. However, the popularity of this service also increased the business and market, thus many businesses and companies now offer mobile massage.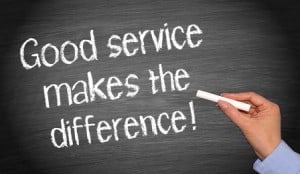 How can you tell which service is the best for you?
Satisfied customers are certainly the best advertising for mobile massage service. However, unless a person whose opinion you respect recommends the service, reviews and online branding can be inaccurate and misleading.
How can you choose a mobile massage therapist ?
Experienced and well-educated massage therapists are somewhat hard to find.
In order to choose the best mobile massage you need to understand what types of massage the therapist can and should offer.
Therapists should have detailed knowledge about Remedial or Therapeutic massage, a healing treatment for the whole body. When muscles and tendons are damaged, impaired, tense or immobile, therapeutic massage is what you need. When done professionally, the great advantage of this service is the elimination of the original cause of discomfort, which in turn heals the symptoms as well.
Therapeutic massage can be gentle, strong, deep or shallow, and it uses several specialized techniques. Those techniques have to locate and repair the damage and to support the healing process. Usually with a lubricating medium, such as oil, the massage is applied directly to the skin, to treat muscles associated with disorders.
Benefits of the mobile massage are numerous:
Improved circulation, detoxification of the body, calming the nervous system, relaxing muscles and improving joint mobility. Muscular and skeletal dysfunctions are addressed with remedial massage (muscular cramps, arthritis, sport and dancing injuries, frozen shoulder and more). Moreover, this massage therapy is improving overall health.
Apart from this massage, therapists offering additional skills such as Swedish massage, Relaxing massage, Sports Massage, Aromatherapy…
Other therapies should also be available, and the number of services offered can shed light on the quality of the company in general.