What is holistic massage?
Holistic term derived from the Greek word "holos" meaning whole. It is the set of massage technique that affect the entire being: physical and mental.
Its goal is to create harmony between the body and the nervous system, the digestive system and the multiple circulations to relax completely.
Holistic massage practiced with oil as needed can be used Essential Oils.
Holistic massage releases mental and physical tensions
The Holistic Massage approach being in its entirety. It is applied to various dimensions of the person: physical, sensory, energetic, emotional, mental and spiritual. It offers attentive listening to the person's needs and focuses on the quality of sensory communication with her.
The experienced Massage therapist is able to find places in the body where the emotion is no longer flowing, discontinued parts, divested or otherwise overvalued.
How to practice holistic massage
The Holistic Massage is a massage oil which is practiced on table. The massage is performed on the whole body except the genitals. It is composed of large enveloping movements, globalizing, unifying and movements for each body part. Massage movements are diverse. The massage consists of a variety of techniques: stretching, swaying, support breathing, light or deep massage movements, slow or fast …
Holistic massage treats the whole person, some common massages can also integrate holistic technique because of the similarity of actions carried out and approaches adopted.
Applied techniques by the holistic therapist are: stretching, pressures, swings, the Pats … Energy retained in specific areas is supposed to awaken during the massage and disperse throughout the body. The intersections of blood flow or nerve in our body release tension when massed.
The benefits of holistic massage
After a holistic massage, we see that the mood is better and attitudes change by acquiring self-confidence and happiness. Holistic massage can have several goals depending on the patient. It can be both rebalancing of the physical and mental state, anti-stressful, therapeutic or relaxing.
On this last point, the main visible effect at first glance remains patient relaxation, which now feels relaxed, less strain and especially flourished. Muscle tension is released slowly during the massage but the muscles tone, lymphatic and blood circulation becomes more fluid and toxins are eliminated.
Holistic massage also brings benefits to the skin by oxygenating the tissues and providing a clearer complexion. The benefits gained a holistic massage can also be seen in the digestive system, immune system and sleep. In short, a holistic massage is very special because in addition to providing relaxation and relief from fatigue, also are providing benefits for physical and especially mental health.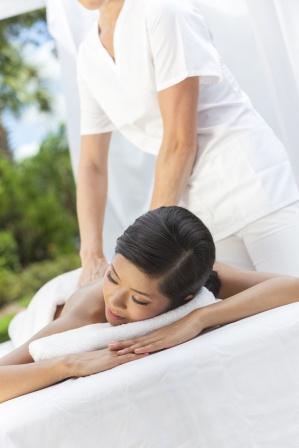 Find Holistic Massage Therapists in London
Our Holistic massage therapists travel in all Central London to offer you a high quality home massage service. We cover the following areas: Kensington, Chelsea, Knightsbridge, Islington, Brent, Barnet, Ealing, Harrow, Hampstead, Knightsbridge, Notting Hill, Belgravia, Hammersmith, St John's Wood, Fulham, Paddington, Richmond, Westminster…